Employment Horizons continues to improve the lives of people with disabilities and other barriers to employment.
$.91 of every dollar donated goes straight to our service programs
We assist hundreds of individuals annually
In 2021
51 individuals placed in jobs despite a slower than typical hiring  because of COVID 19
113 served in our fulfillment center
48 individuals with disabilities employed on our commercial services contracts
.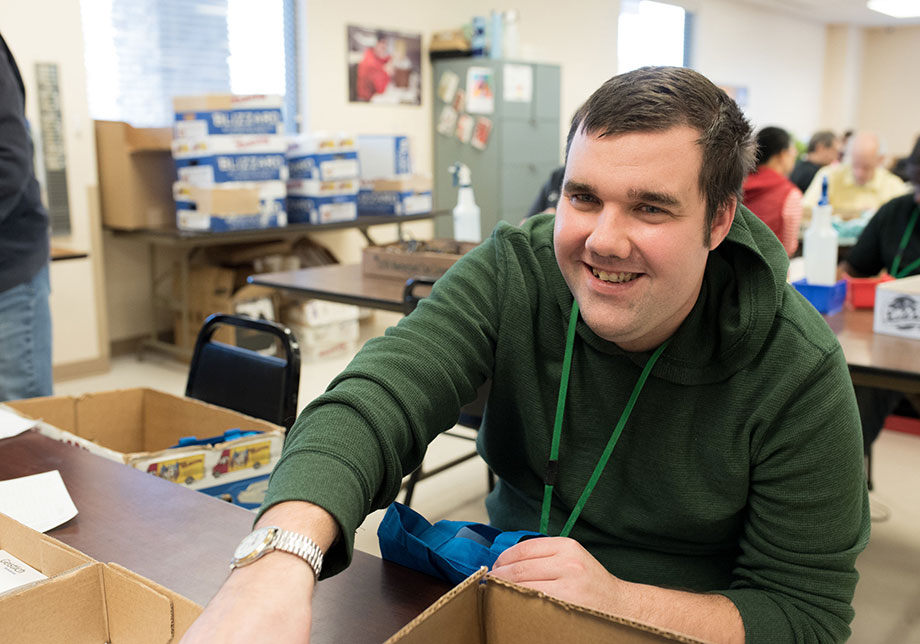 Quotes from families/donors
The experiences, skills, and life lessons our son – and his coworkers – learn at EH go far beyond the workplace. They help build the confidence to try new experiences and to get the most out of life. What more can a parent ask?
I am thankful every day that Employment Horizons exists for my son and others with disabilities, anything I can do cannot compare to what you all do on a daily basis.