Our staffing professionals will carefully match your business needs to the skills and interests of applicants seeking employment. As a result, your business can concentrate on operations while reducing recruitment and training costs.
Why choose Employment Horizons?
Opportunity to try a candidate before hire
On site job training, provided by Employment Horizons' professional staff
Follow- up support to ensure your satisfaction
Achieve workplace diversity and apply for federal Workplace Opportunity Tax Credits
Reduced turnover and absenteeism
We have successfully met the staffing needs of hundreds of small, mid-sized, and large employers such as Applebee's, Costco, Delta Dental, Hanover Marriott, Kohl's, McDonald's, Pediatric Ophthalmology Associates, Shop Rite, and Sodexo Senior Services.
We have worked with businesses in the following areas:
Clerical
Customer Service
Education
Financial
Food Service
Health Care
Hospitality
Maintenance
Manufacturing
Retail
Security
Warehousing
Staffing Services Testimonials
Employment Horizons' clients and staff have been a pleasure to work with. The dedication of the staff has provided Toyota of Morristown with some of the best employees the company has.

People here are friendly and I like earning a paycheck. Employment Horizons was helpful in finding a job I like.

I like working for Toyota because my boss gives me good advice. There are a lot of friendly people who help me. My job coach is nice and is always there for me.
Eugene at Toyota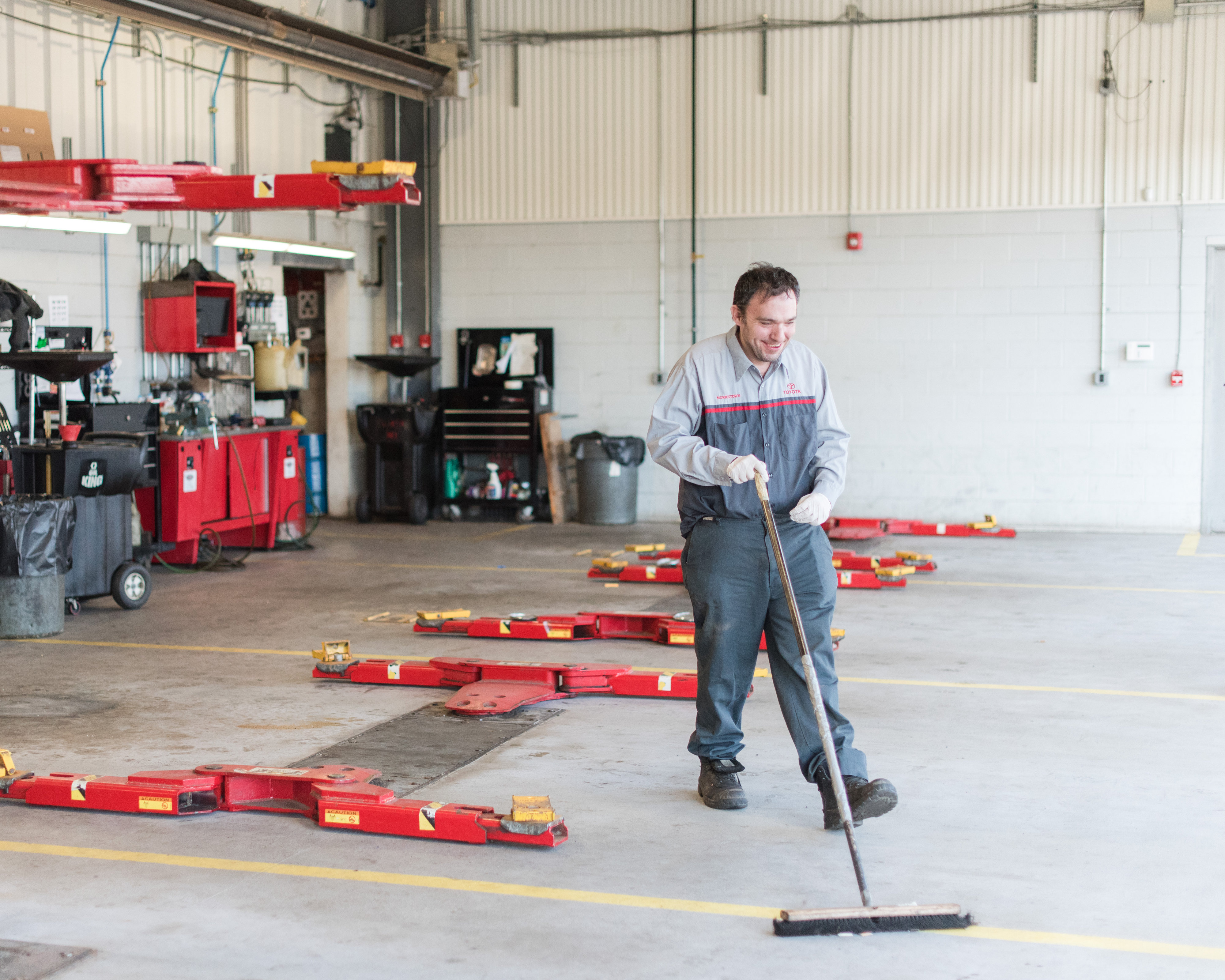 How do I get started?
Contact Liz DeCamp using the form below to discuss your hiring needs, including a job description, qualifications, schedule, and salary. Our staff will work to find the right candidate, allowing you to meet the candidate and sample the candidate on a time limited basis before hire, if appropriate.