Our vocational rehabilitation staff helps people with disabilities and other barriers to employment by providing counseling services and work-based training to those in need of assistance in obtaining employment.
Our team can help by providing extensive vocational evaluations, identifying job goals, providing short term training, and/or agency-based employment in our fulfillment center. When the time is right, we also assist in job development and job placement.
In addition, our staff provides individual counseling, job readiness groups, personal development groups, community work exploration trips, and regular reviews of work goals in a person-centered environment.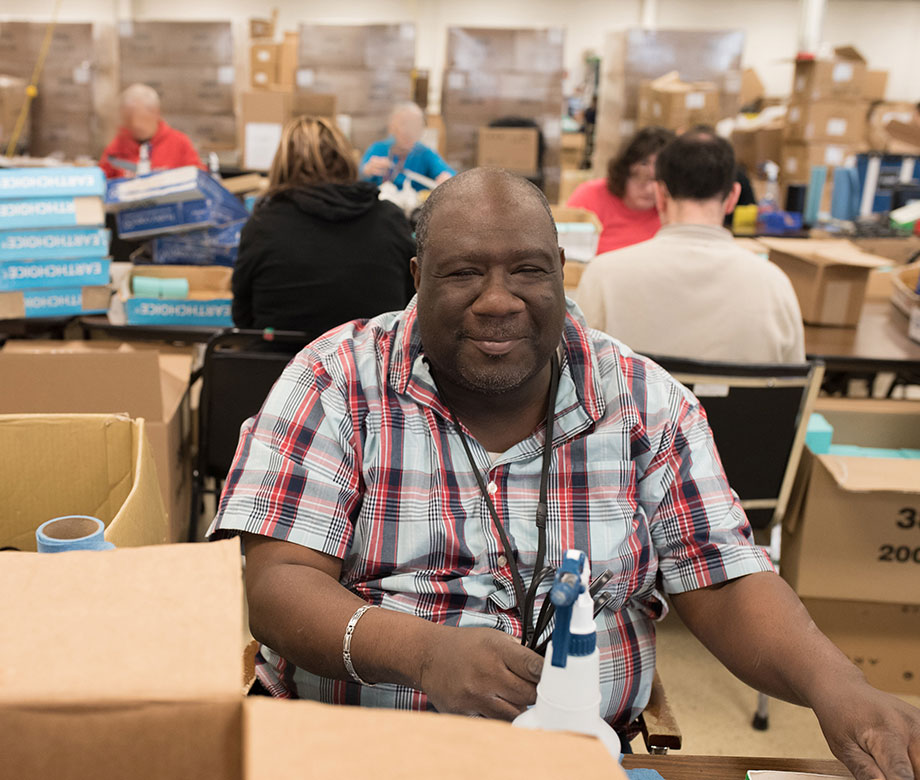 Agency-Based Employment Success Story
How do I get started?
Our students are referred from the Division of Vocational Rehabilitation Services (DVRS). Contact your local DVR office to register and request a referral to Employment Horizons for services. Once you are referred to Employment Horizons, one of our experienced vocational rehabilitation counselors will contact you to set up a meeting and begin the placement process.

2
Request a Referral
Request a referral to Employment Horizons for services