Let our motivated workforce meet your janitorial (day and evening), grounds maintenance, or other commercial needs. Our workers have training in many areas including janitorial, recycling, groundskeeping, litter pick-up, floor care, and more. We guarantee your satisfaction with the results.
Benefits to using our award winning services include:
Guaranteed dependability
Quality assurance
Bonded
Personal customer service
Equipment cost savings
Flexible schedules
Meet emergency needs
Green cleaning services available
We provide supplies (optional)
Satisfied customers include Picatinny Arsenal (150 buildings and grounds), Morris County (janitorial services), The Seeing Eye, and the Morristown Parking Authority.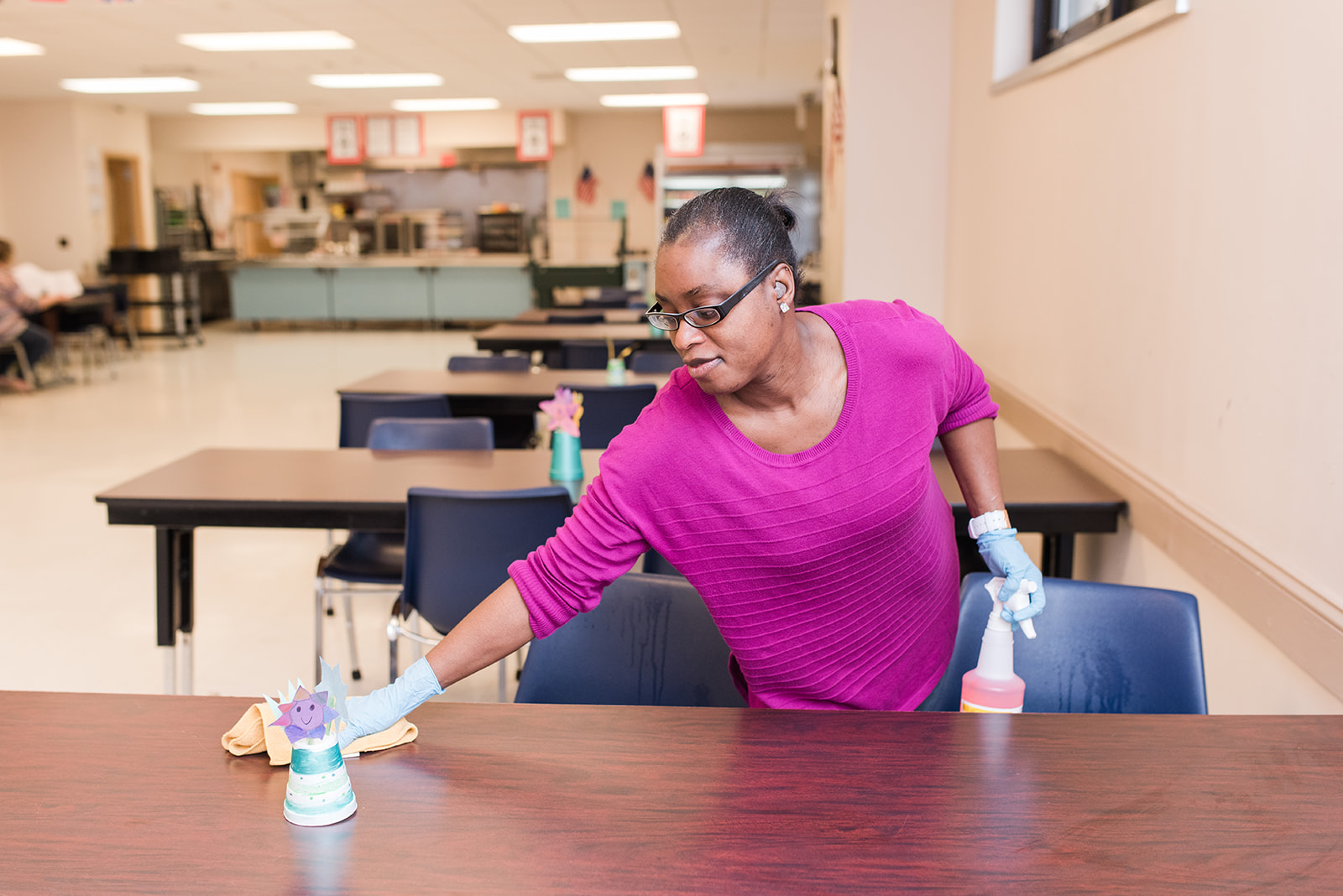 How do I get started?
Contact Lisa Montalbano using the form below to discuss your needs, including frequency, optimal time of day, description of location and services desired. Our staff will visit the location and develop a price quote. Services begin after customer accepts proposal.