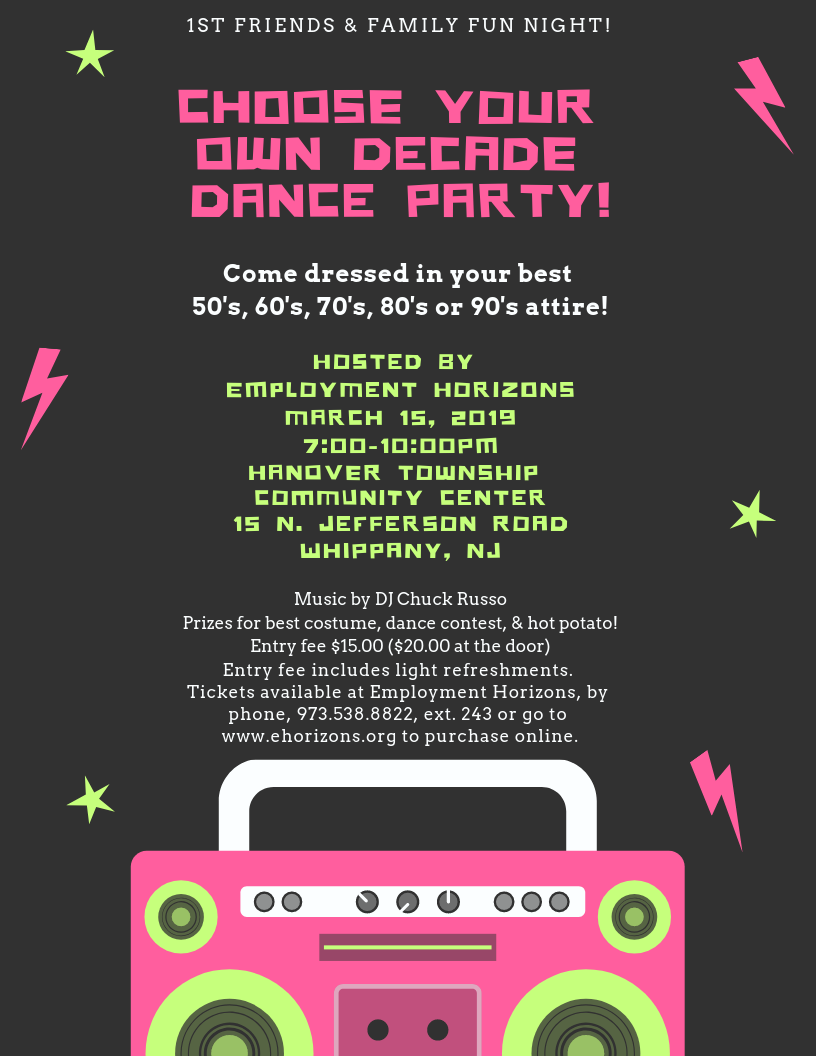 Employment Horizons is hosting the first ever Friends & Family Fun Night!
The theme is Choose Your Own Decade, so make sure to pick out a fun costume that represents either the 50's, 60's, 70's, 80's or 90's.
Come join us on March 15 from 7-10pm at the Hanover Township Community Center
15 N. Jefferson Rd, Whippany
Tickets are $15 ($20 at the door) and can be purchased online here!